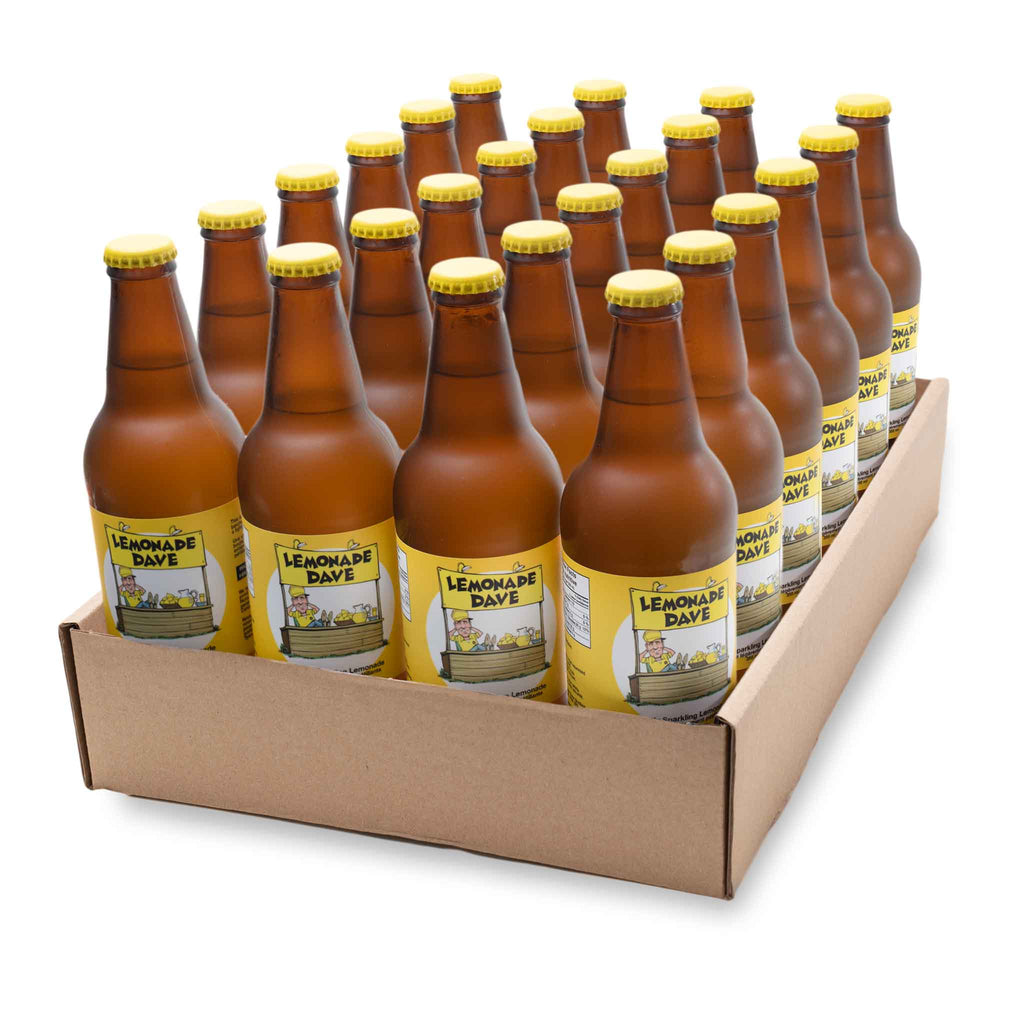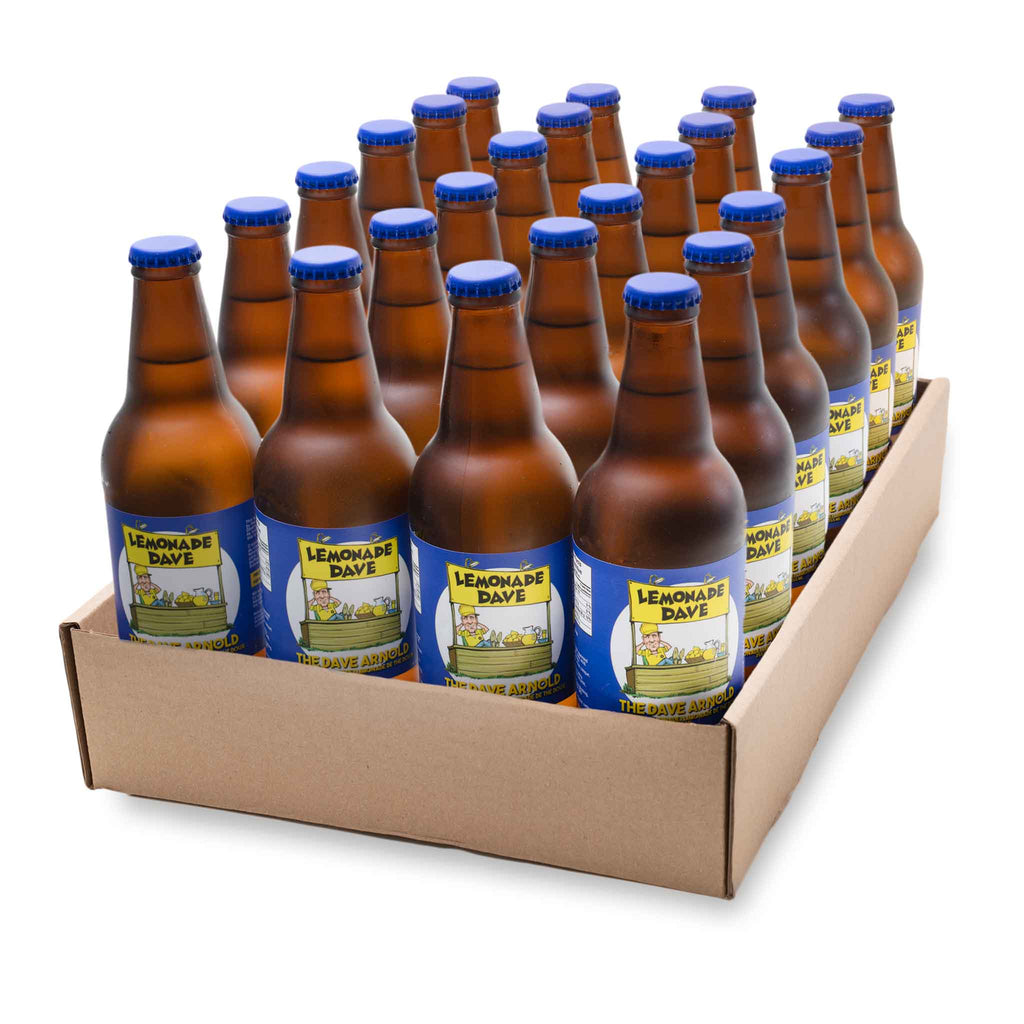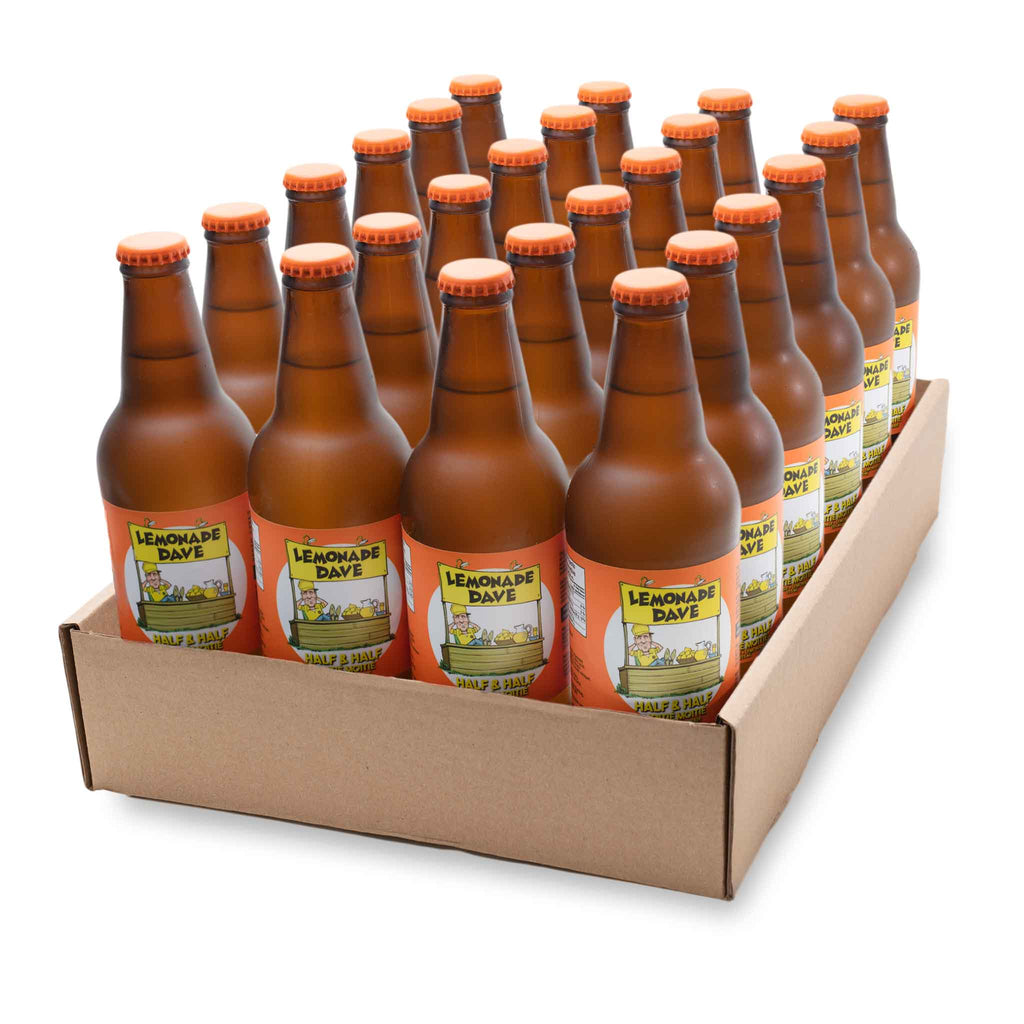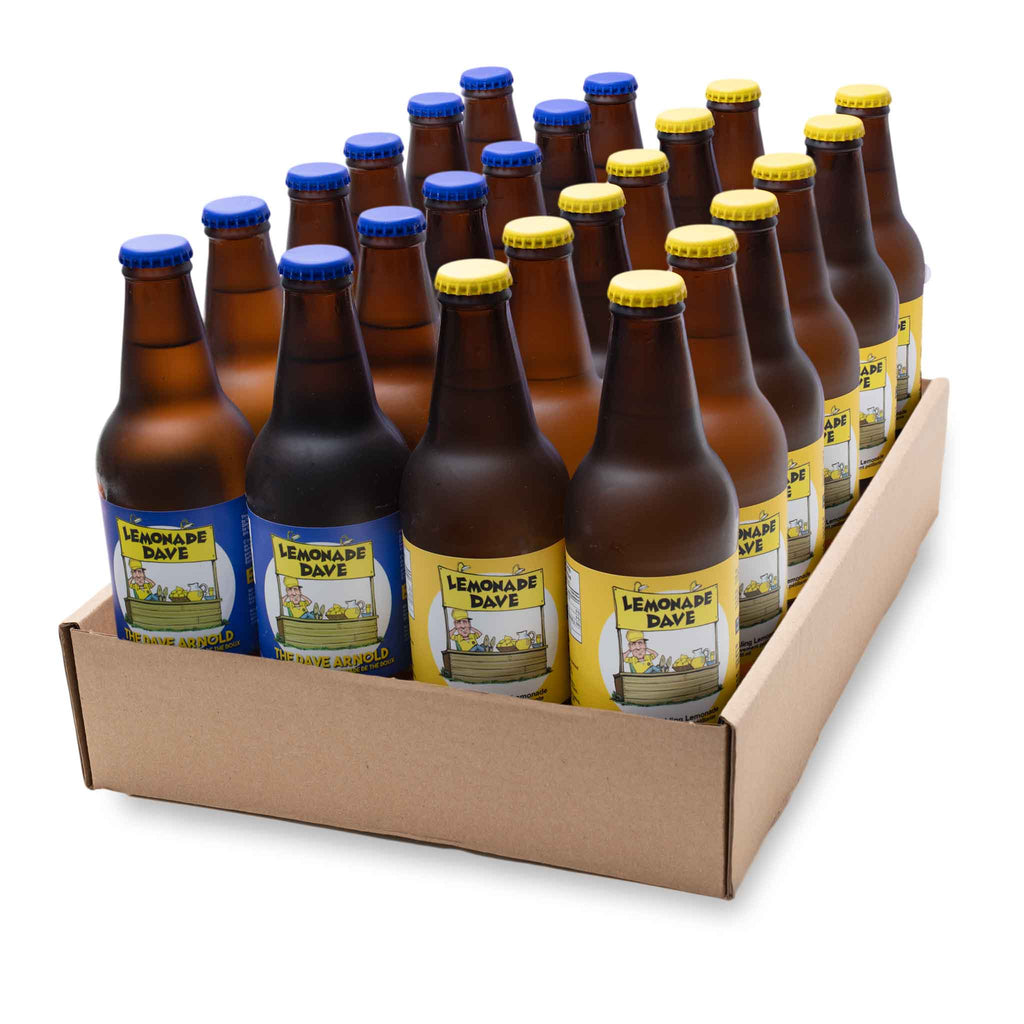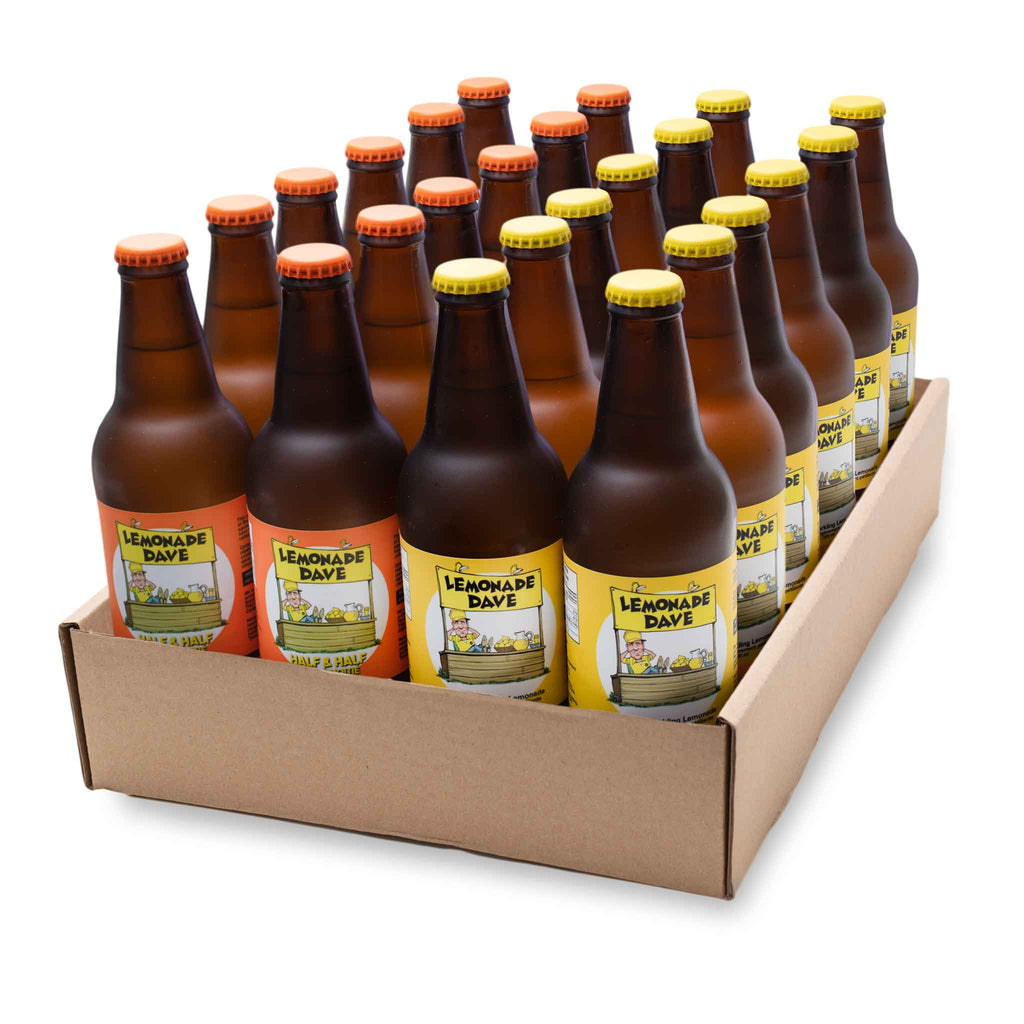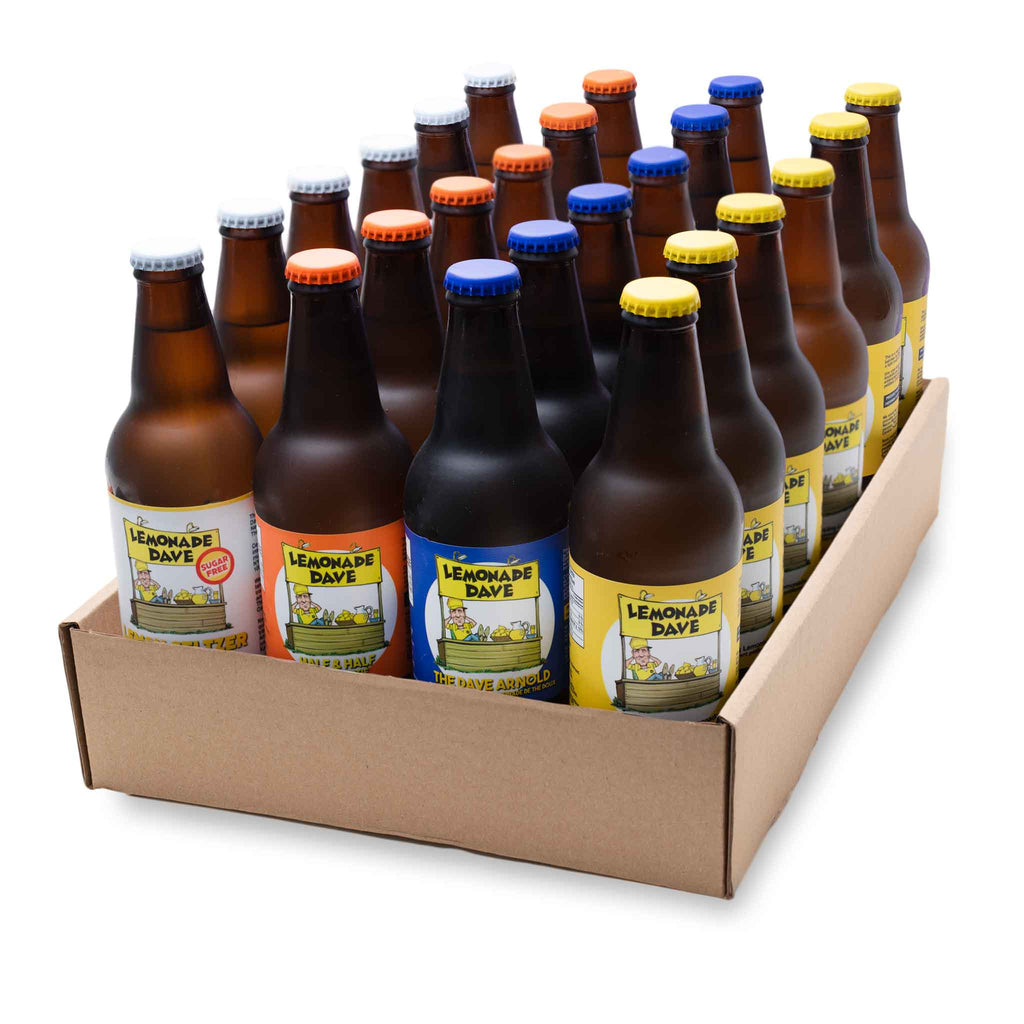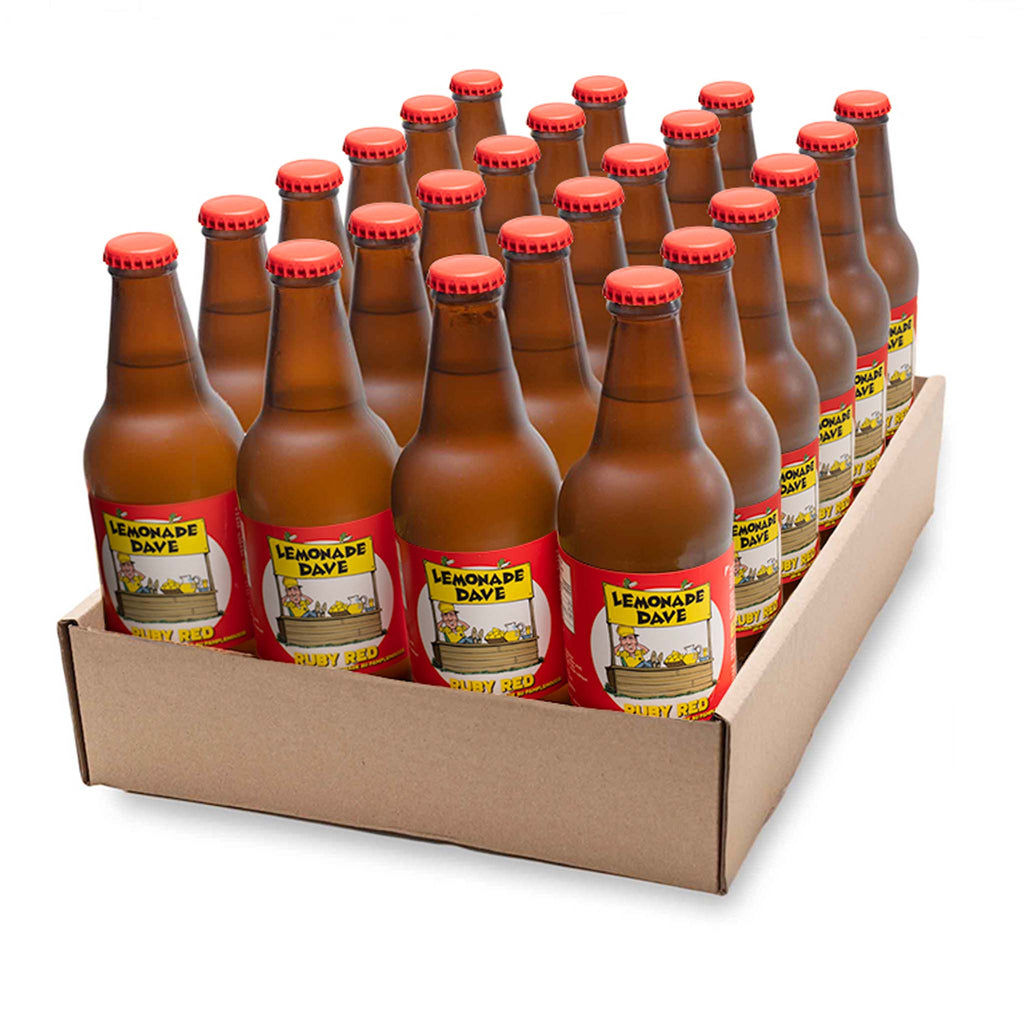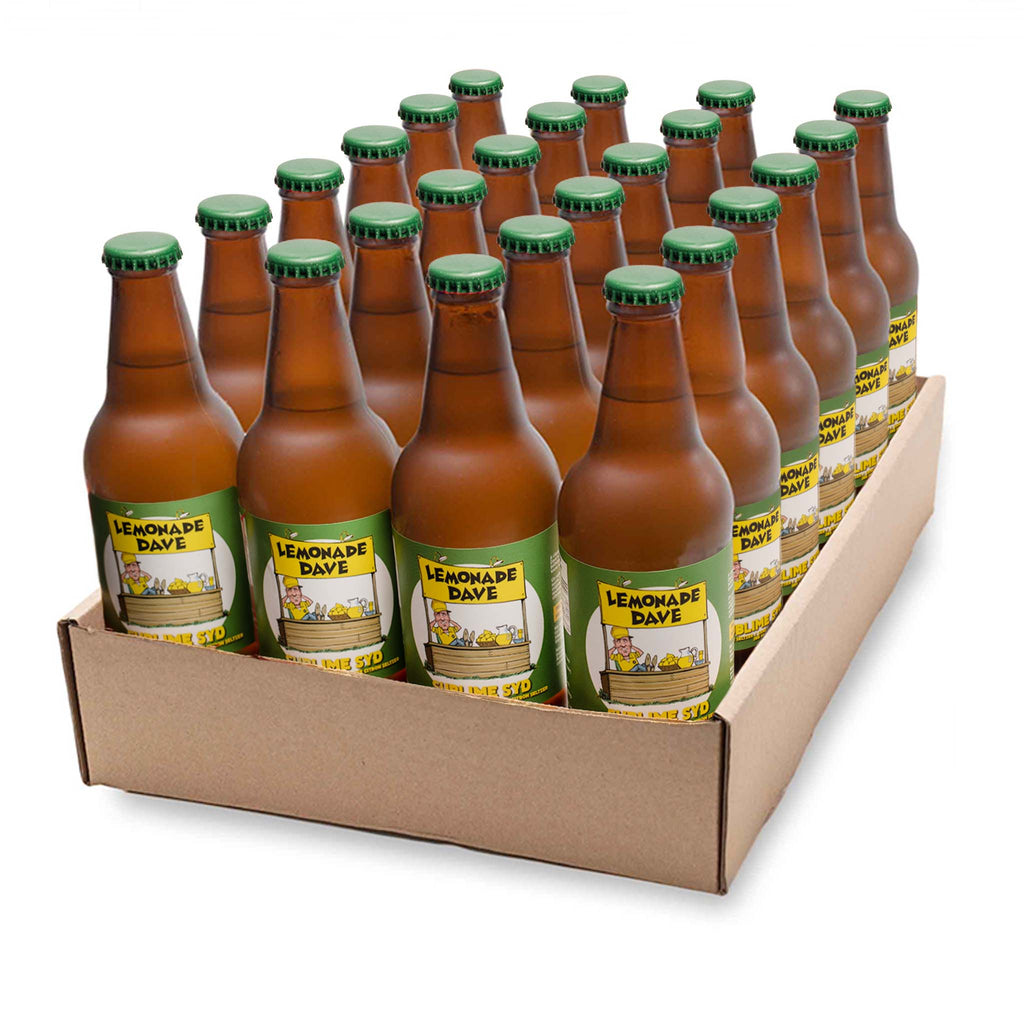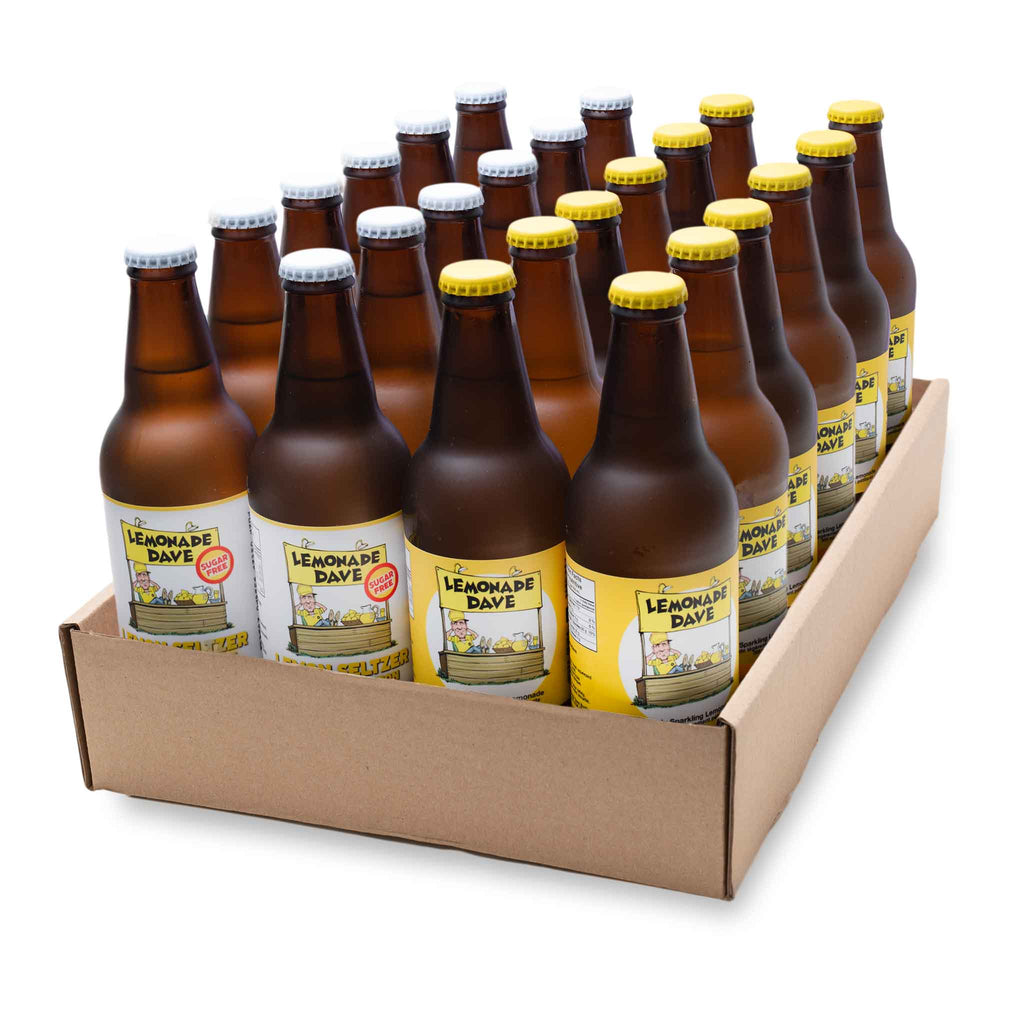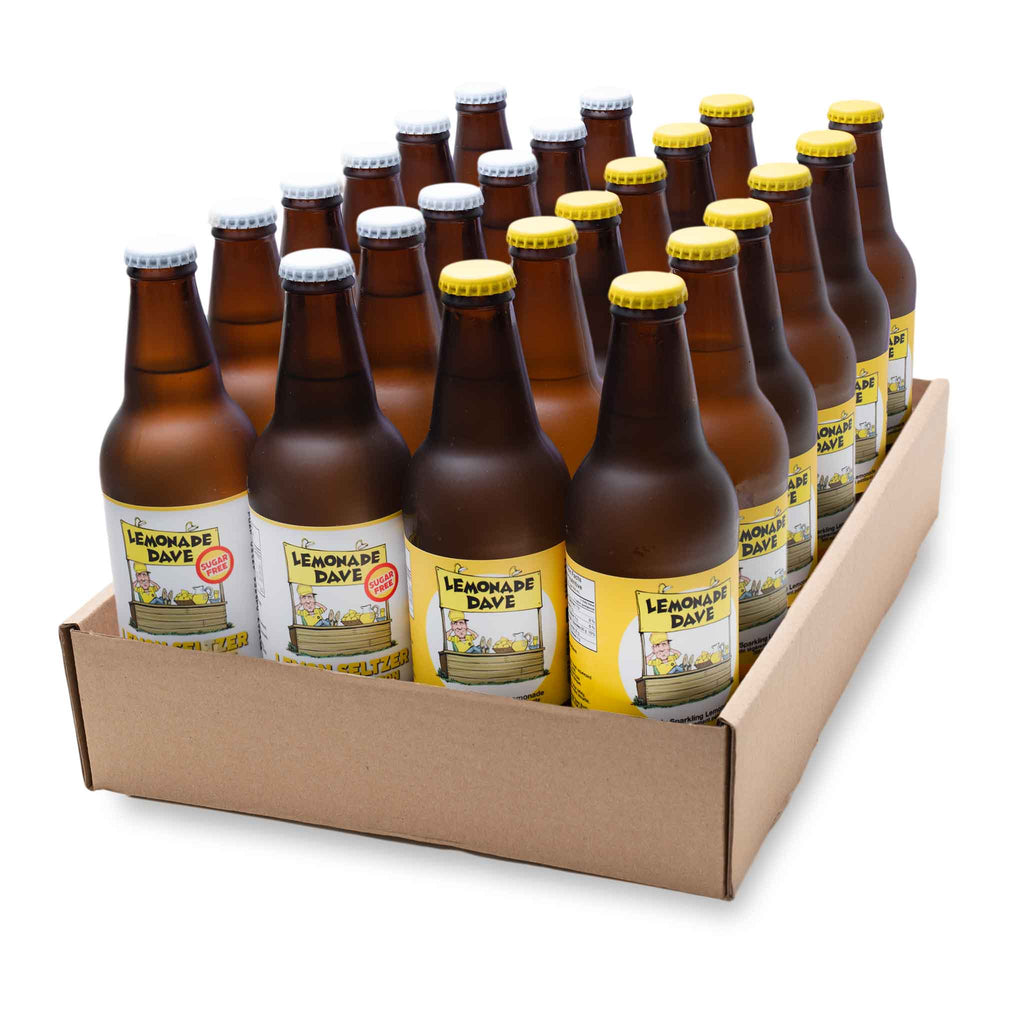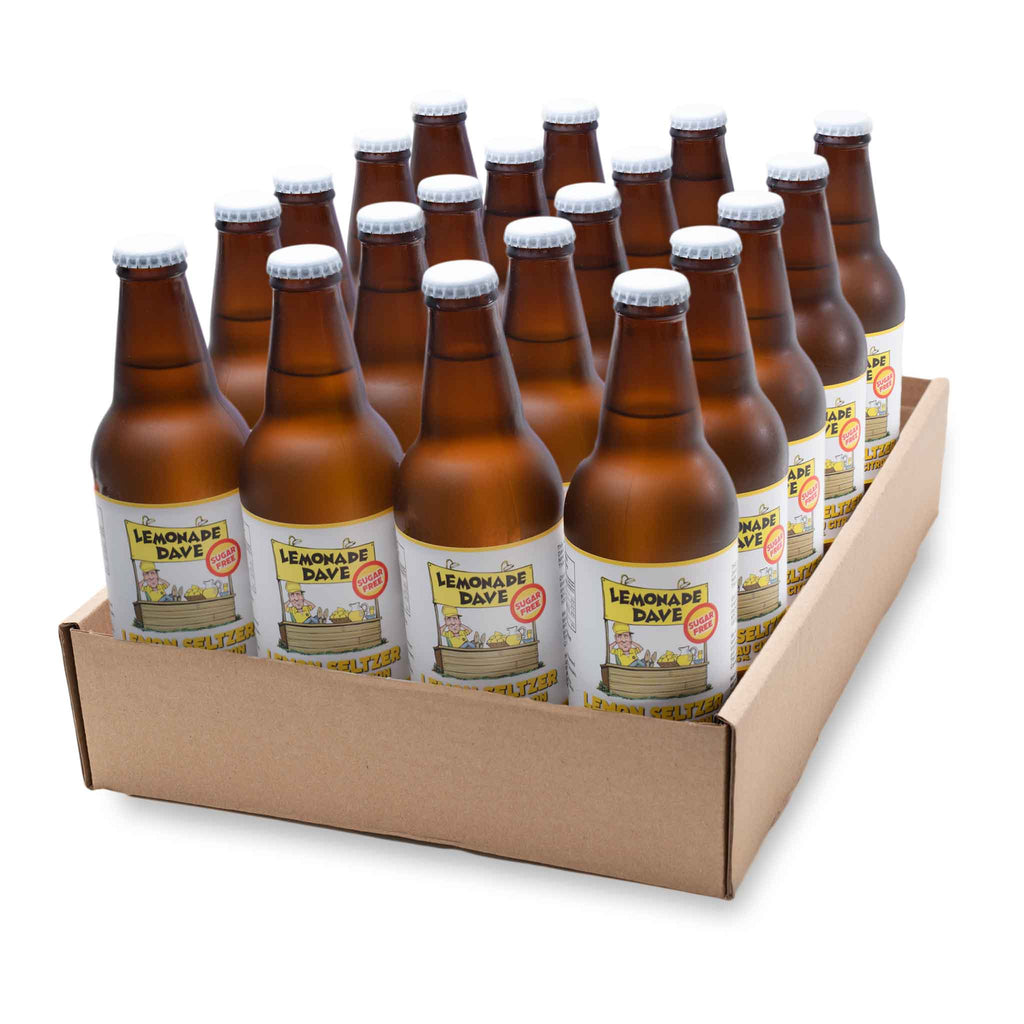 Lemonade Dave 24-Pack
Lemonade Dave 24-Pack
The Lemonade Dave 24-pack comes with 24 355 ml bottles in a cardboard flat. You can use the drop-down to chose from several options for order your case including:
24 Classic Sparkling Lemonade

24 Half & Half

24 The Dave Arnold

24 Ruby Red

24 Sublime Syd

24 Sparkling No-Sugar Lemon Seltzer

Mix Pack! (6 of each flavour)

Half & Half & Half (12 Classic Lemonade + 12 Half & Half)

Lemonade 'N Sweet Tea (12 Classic Lemonade + 12 The Dave Arnold)

Lemonade 'N Seltzer (12 Classic Lemonade + 12 Sublime Syd Lime Seltzer)

Ullrich Family Pack (6 Lemonade Dave + 6 Helen's Fav (Dave Arnold) + 6 Ruby Red + 6 Sublime Syd)
Note - because we have quite a few flavours now, if there is a combo you don't see here please let Dave (dave@lemonadedave.ca) know and he'll put together the custom combo you need.
These drinks are handmade by Dave one bottle at a time. All products are made at our bottling barn in Milford using all-natural ingredients and no preservatives. Our finished bottles are always pasteurized for your safety!
In addition to our standard free local pickup or free local delivery offer, our 24 packs are eligible for $19.99 Flat Rate Shipping anywhere in Ontario/Quebec.