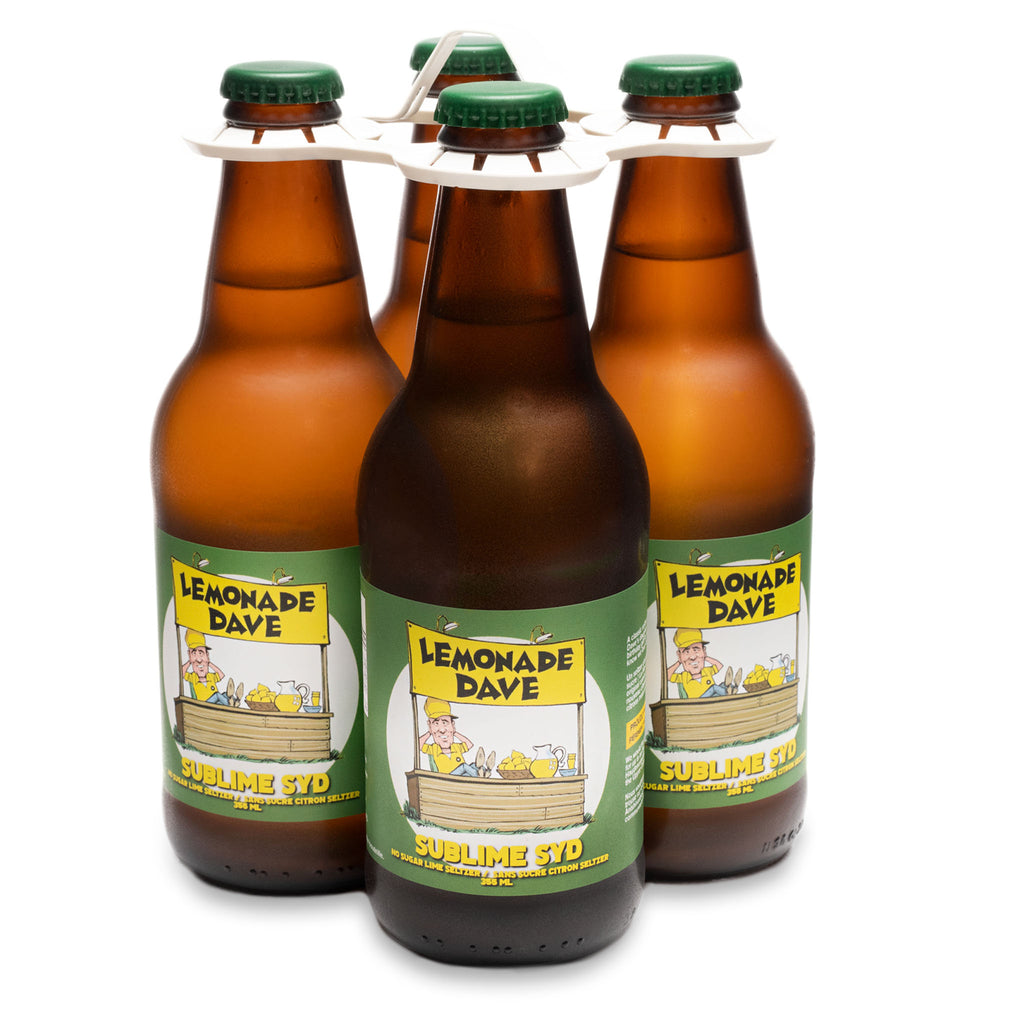 Sparkling Sublime Syd 4-Pack
Sparkling Sublime Syd 4-Pack
Our classic sparkling Sublime Syd 4-pack comes with four 355 ml bottles in a unique quadpack handle made of 100% recycled plastic, which is also 100% recyclable. Put the 4-pack right in your cooler and hit the beach! 
Freshly squeezed lime makes for a tasty no-sugar-added seltzer! All products are made at our bottling barn in Milford using all-natural ingredients and no preservatives. Our finished bottles are always pasteurized for your safety!
We offer free local delivery and free local pickup in Prince Edward County on all orders. Once you complete your order, we'll get in touch via text/email to confirm how and when you'll get your order. Click here to learn more about how local pickup/delivery works.